Welcome all Delegates and Participants to ICACIE 2016
ICACIE 2016 focuses on both theory and applications in the broad areas of communication technology, computer science and intelligent engineering. ICACIE is a multidisciplinary conference organized with the objective of bringing together academic scientists, professors, research scholars and students working in all areas of advanced computing and intelligent engineering. The conference will provide the authors and listeners with opportunities for national and international collaboration and networking among universities and institutions from India and abroad for promoting research and developing technologies. This aims to promote translation of basic research into applied investigation and convert applied investigation into practice. This conference will also create awareness about the importance of basic scientific research in different fields and matching this with the product market. Invited and selected speakers will present research reports, followed by open discussion.
Paper Submission: 20 MAY 2016
(Hard Deadline)27 MAY 2016
Notification: 25 JULY 2016
07 AUG 2016
Registration: 25 AUG 2016
Conference: 21-23 DEC 2016
Every accepted articles should be registered by at least one author to appear in the proceedings of the conference. The acceptance list of articles will be announced in website and the authors will be intimated regarding the acceptance through e-mail.
We would like to invite you to the 1st International Conference on Advanced Computing and Intelligent Engineering (ICACIE2016) from Dec 21-23, 2016 organized at C.V. Raman College of Engineering, Bhubaneswar, Odisha, India.
Proceedings of 1st ICACIE 2016 will be published by Advances in Intelligent Systems and Computing (AISC) series of Springer.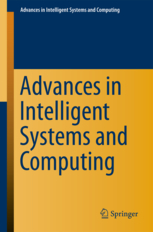 Indexing: This series will be submitted for inclusion to the leading indexing services including ISI Proceedings, EI-Compendex, DBLP, SCOPUS, Google Scholar and Springerlink.

Visitor Statistics
Today Visit: 23
Yesterday Visit: 440
Week Visit: 5,666
Month Visit: 14,416
Some articles from conference will be invited for extension to be re-reviewed for inclusion in following special issues:
1.International Journal of Computational Science and Engineering.

2. International Journal of Communication Networks and Distributed Systems

Disclaimer: The content of  the website is subject to  change any time without prior notice to any user of  it. The information hyperlinked  or referred  to this website are neither investigated nor analyzed by the conference organizers. No warranty or representation, expressed or implied, is given as to the accuracy or completeness of that information. In no event will the conference organizers accept any liability with regard to the information contained in this website or any other hyperlinked or referred to websites.